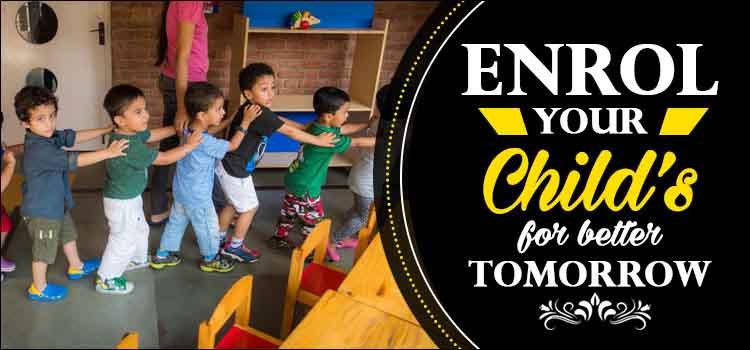 Top Daycare School in Gurgaon- Chalk Tree Global School
For the proper upbringing of a child, it is believed that special attention during the formative year must be given. In a nuclear family, or with working parents, it becomes arduous as parents are unable to pay due attention to their babies due to lack of time. The unmet needs may hamper their development and behavior at a later stage. To curb this and to provide a work life balance opting for a good daycare facility is the best option. Chalk Tree is the Top Day care Schools in Gurgaon, providing ultimate care, concern and favorable environment for a child to grow. To be a perfect parenting partner, we make all possible efforts to make little ones feel at home. We surround them in an environment where they absorb good values and spend quality time at the end of the day. Activities are planned and incorporated in the daily routine with added flexibility to ensure the child's active participation. Individual care and attention are laid on each child to raise them on the foundations of security, love, and care.
Services
We have CCTV Camera Surveillance to ensure safety.
We provide 100% Nutritious Food for the healthy physical and mental development of the child.
We arrange special treat on festive occasions and birthday celebrations can be tailored by parents.
Our considerable ratio for children on adults ensures safety and protection.
Timely eating and sleeping.
Rather than being an eating sleeping crèche, we nourish young minds with mindful activities. We provide them designated exploration time, creative art time, outdoor playtime, meal time, nap time, and group times to ensure holistic development. We equip all modern amenities and safety policies. We strive to inculcate habits like co-habitation, empathy, sharing, peer interaction, forming siblings like relationships for healthy social development and balance aspects of self-reliance, individual activity, and growth for individual development in them. We provide a stimulating environment where children can play, learn, and grow. Moreover, life skills are an essential part of development, we embed in them habits like pouring and drinking water, dressing them self, eating sufficient food without being cranky, promote healthy talking to improve their language skills. Rather than treating it as a daycare, we treat it as a home with so many kids.
So, if you lack time and are unable to pay proper attention to your children and still want to render them quality living at an early stage, Chalk Tree would be the best option. Being counted under Best Daycare School in Gurgaon, we try to upgrade with constant evolving technology to nurture your child in the best way.
For busy parents, daycares are a boon. It is the place where a child spends a considerable amount of time. Therefore, it is essential to choose the best daycare school in Gurgaon. Chalk Tree Global School provides a caring and nurturing environment for your little ones.
Select Best Daycare School in Gurgaon
The best daycare school in Gurgaon will help children to grow up in a safe, secure and lovable home away from home. There are plenty of benefits to keeping your children here.
CCTV Surveillance
Supply of healthy and nutritious food
Fixed schedule for eating and sleeping
Ideal adult to children ratio

Nourishing Environment at Best Daycare School in Gurgaon

Children need a nourishing environment for holistic development. Top daycares encourage mindful living and help to inculcate healthy habits like:

Sharing with friends
Playing with others
Learning new things
Improving language skills
uilding social bonds
Peer Interaction

Chalk Tree Global School is one of the best daycare schools in Gurgaon. Call us now at +91 7701872424 or +91 8800885560 or write to us at info@chalktree.com for detailed information.