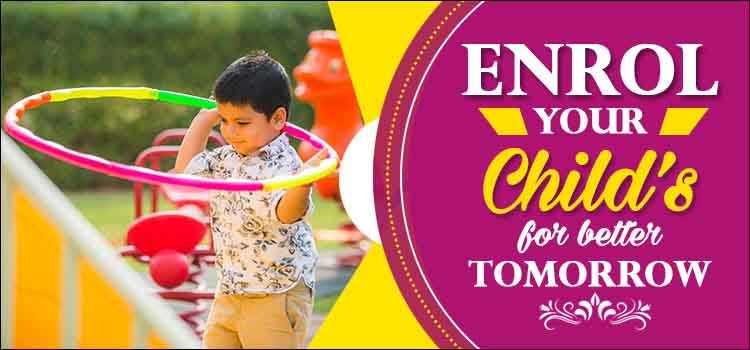 THE BEST PRIMARY SCHOOL IN GURGAON
CHALKTREE GLOBAL SCHOOL

Best Primary school in Gurgaon
Innovation is a silent mantra to make learning fun. Following this mantra, we treat all our students with innovative endeavors. Claiming to aim at something is nothing until you have the perseverance to achieve it. We, at Chalktree global school, provide our students with all the opportunities to attain sincerity, commitment, and perseverance. We not only train our students to be successful but to be sensible enough to follow the virtuous path. Our devotion, firmness, and integrity helped us to attain recognition as Best Primary school in Gurgaon.
Primary education is deemed responsible for the rest of the life, as attributes and learning gained during these years remain forever. It helps in making students socially responsible citizens. For this, we unleash the hidden potentials of our students and carve it to the maxim. It encourages them to strive for excellence in one or more fields.
Primary schools are treated as a different world and a new junction for kids of six to twelve years of age. Formal education came into being at this stage to get students acquainted with present and innovative concepts. Teachers make all possible efforts to bring the content of the real world into the classroom to let students experience it on their own. Children come to school to experience the working of this new world. The boundaries of primary schools have their own customs, structure, facet, and rules, which students, learn to abide by.
We ensure to lead our students to be proficient problem-solvers along with the flexibility to manipulate the techniques to impart concepts which is highly valued by parents. Equipped with all novel tools and technology, we exercise all innovative approach to leadership in the most favorable way. Our contribution to academic and artistic development helped us to carve a niche as Top Primary School in Gurgaon. Providing all imminent facilities, we prepare a healthy and competitive environment while keeping individual differences in mind. Our infrastructure is convenient to teach and learn with all lab and equipment facilities.
Believing the natural curiosity present in children, we impart them with all fruitful opportunities to cultivate it further. We promote the integration of academics, arts, and the athletics to bring about holistic development of our children. We aimed at fostering an inclusive yet diverse learning community and cooperative spirit where all stances and expressions are cherished equally.
The research-based studies following set standards at academic levels prepare them to evolve as self-sufficient confident and critical thinkers. Our experience and potent teachers are apt to manage all kind of mindsets of students and to nourish them to bring the best out of them. They help them to engage in collaborative or individual learning activities to impact their thinking ability and challenge their brain with their unifying principles. All this helped to maintain our reputation as Best Primary school in sector 57 Gurgaon.
When you think about the best primary school in Gurgaon, Chalk Tree Global School is your perfect choice. Equipped with the perfect infrastructure to suit young children, the school makes learning fun and innovative.
Choose Best Primary School in Gurgaon for Your Kids
Primary education helps children to grow up as socially responsible adults. To boost overall development, Chalk Tree has a student-centric approach. Here's what makes the school different from the others.
A team of trained teachers and staff
Specially designed curriculum to make learning interesting
Focus on co-curricular activities

Best Primary School in Gurgaon Makes Children Development

The focus on academic as well as extra-curricular activities contributes to the overall development of every child. Children inculcate useful values such as:

Tolerance
Kindness
Generosity
Independence
Creativity
Cooperation

Get in touch with Chalk Tree Global School today to enrol your child in our primary section. Call our representatives at +91 7701872424 or +91 8800885560. Alternatively, fill up our online registration form.