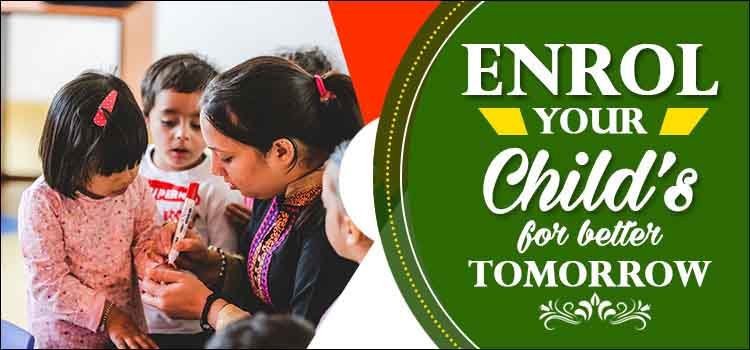 Chalk Tree is counted among Top 10 School in Gurgaon
A technology-driven world and opportunity-filled environment say all about a school and its qualities. We are a school, where children come with their own accord, where they feel the warmth of home and maintain self-discipline without forced learning. This is what makes Chalk Tree Global School unique from others.
We nurture our students within the hybrid environment and curriculum, which prepares them to be innovative and talented to tread their path. Project-based curriculum when coupled with thematic learning promotes intellectual development along with holistic development. The updated core curriculum is designed to cultivate basic human instincts like creativity, commitment & hard work. We aim at promoting liberated yet analytical philosophy by following significant teaching approaches. What accolades us to be counted among the Top 10 School in Gurgaon is our ability to recognize uniqueness and individuality in our children and provide them learning opportunities based on their level of understanding.
Our constant involvement with parents in regards of students helps us to bring out their strength and shortcoming to remodel their mindset in the best possible way. Students for us are the raw pots which we, by our expertise, can bend in the desirable way to make them active and dutiful citizen of the country. Knowing that such ideas merit careful consideration, we promote dynamic innovation.
Kids are born with talent, but to identify their talent and to carve it is what requires careful contemplation. We focus on not only preparing bookworms but also to inculcate in them the best quality of comprehending things along with arousing their interest in performing arts, sports, and leadership. We help them to excel in learning and to use them in real life scenario. We ensure the constant pursuit of excellence in our children to make them a valuable part of society. Our credo is to evoke an inquisitive spirit of children and promote holistic development to strengthen their beings.
To surge ahead, we focus on various parameters like parents-teacher bonding, academics, sports, the safety of children, and healthy relation among children. Our passionate and innovative teachers are full of enthusiasm to be reliable mentors. They are professionals and are apt to understand the situation of individuals and to act likewise. From pre-school to primary wings, we believe
Chalk Tree Global School ranks among the Top 10 schools in Gurugram. We promote the intellectual and holistic development of every child. The trained teachers and staff help students to excel in academic and co-curricular activities.
Top 10 Schools in Gurgaon Provide Best Facilities
When you enrol your child in a reputed school, you can expect the best facilities.
Spacious classrooms
Excellent infrastructure
Sports Facilities
Library
Trained teaching and non-teaching staff

Why Pick Top 10 Schools in Gurgaon?

Chalk Tree is one of the top schools in Gurgaon and ensure:

Healthy parent-teacher relationship
Safety and security of children
Excellent academic and sports facilities

Chalk Tree Global School is also one of the Top 10 schools in Gurugram. We try to focus on the strengths of every child and encourage them to take up activities of their choice. To ensure a great future and an ideal environment to study, contact us at +91 7701872424 or +91 8800885560 or write to us at info@chalktree.com.