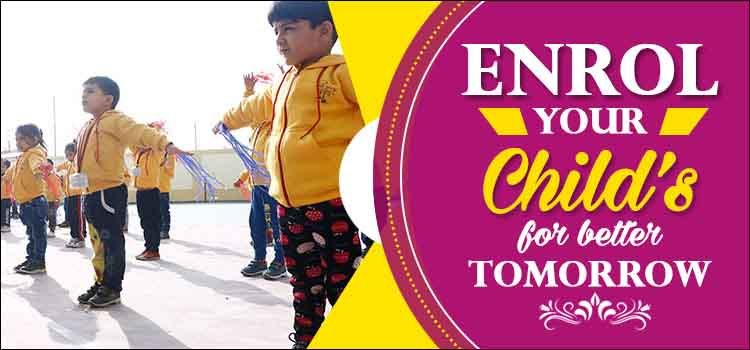 Chalk Tree is approached as one of the Best schools for admission in Gurgaon
Parents look for school wherein the child could sense a home like pleasure. For this, they search school where teachers are trained to maintain patience with students. Where kids enjoy the milieu of school and are open to extract best of themselves during activities. Here they are taught with ideal ideology and innovative teaching structure, where learning is self-motivated and fun-filled not forced. Though finding best schools for admission in Gurgaon needs parents to dig deep in all grounds with a thorough search, but for the future of their children, it worth their efforts.
At early stage, children need warmth and love from mother and feeling of safety from home, that's why they are uncomfortable moving to a new place. At Chalk Tree Global School, we retain that homely ambiance with teachers filled with motherly love, to ensure high-level comfort to all the kids. We promote healthy holistic development of the children by providing them opportunities to govern their life in their own way under our guidance. Rather than forcing learning, we believe in soaking them into a learning rich environment to turn it into a lifelong possession. Accepting the fact that kids are endowed with latent potential, we involve them in activities to hit upon their latent talent and to make their life meaningful.
Our competent staff possesses a thorough knowledge about child development in early as well as later stages to provide them with all possible opportunities to unfold the best of them. We have equipped ourselves with best resources, which kids can utilize for their improvement. We lay importance on learning by doing, play way and activity method, which are known to be the soul of learning at an early stage. For this, we organize various activities, free and guided play, role play, life skill program, circle time, wonderful time, theme-based activity etc. All this help us to support and maximize learning and to make kids comfortable with us. This also promotes the ability of self-expression and enables them to think out of the box.
Instead of promoting direct formal learning at an early stage, we treat them with informal learning to make them understand the working of a formal environment. We at first try to acquaint them with outside milieu to make them comfortable and by the time they reach nursery or first, we begin simple formal training. Our simple process for Preschools Admission in Gurgaon makes it effortless for parents to accomplish all formalities within a short time.
Being a team of self-motivated professionals, we believe in approaching the best of what we can. We aim at establishing ourselves as the most preferred school among parents in Gurgaon. For this, we make continuous efforts and blend them with the latest technological moves and availabilities to make teaching-learning interesting and meaningful.
If you are searching for the best schools for Preschools Admission in Gurgaon, look no further than Chalk Tree Global School. Our ideology and innovative teaching methodologies contribute to the overall growth of children.
Best Schools for Admissions in Gurgaon
The comfortable and homely environment at schools like Chalk Tree help in the holistic development of children. Here's why you must enrol your children in our school.
Presence of competent teaching and non-teaching staff
Emphasis on activity-based learning
A stimulating environment to aid overall growth

How to Choose Best Schools for Admissions in Gurgaon

When you choose the best schools, take a look at their facilities.

Specialized teaching methods for preschoolers
Encouragement for various activities
Specially designed classrooms and playrooms
Focus on extra-curricular activities

Chalk Tree Global Schools make admission formalities extremely simple and easy. Parents can also enrol students online and complete the registration process. For preschool admission in Gurgaon, talk to us at +91 7701872424 or +91 8800885560 or email us at info@chalktree.com.